Farmers from eastern and Central Africa have nothing to worry about their valued Africa indigenous chicken which has constantly faced extinction threats due to disease, genetic problems, breeding cessation, or natural disasters.
This follows a training by the International Livestock Research Institute (ILRI) offered to twenty-five scientists from the region on how to identify, isolate, conserve, and improve poultry genetic resources being the key measures in protecting and enhancing the value of Africa's indigenous chickens.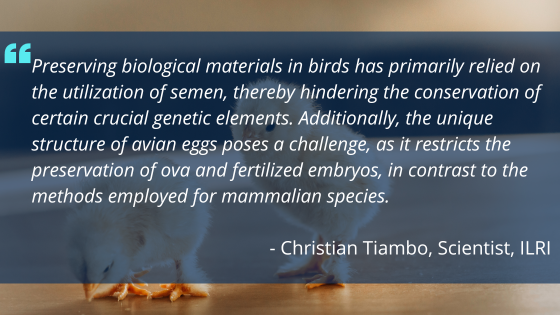 The avian reproductive biotechnology training at the National Animal Genetic Resource Centre and Data Bank (NAGRC&DB) in Entebbe, Uganda, targeted experts in poultry biotechnology, breeding and conservation; managers of the regional African Union animal resources seed centres of excellence (AU-ARSCoEs), academics and poultry stakeholders.
Click to read more.