THE Swedish Embassy has launched the Muhimbili University of Health and Allied Sciences (MUHAS)'s biorepository and an innovation incubation hub at the Muhimbili National Hospital (MNH)'s Mloganzila in order to boost research activities.
The launching event, as part of activities to celebrate 60 years of impactful development cooperation between Sweden and Tanzania, was held on Monday, and it involved awarding winners of the Swedish International Development Agency's (SIDA) seed (6th cohort) grant to 20 junior faculties worth over 279m/-, cutting across various research fields.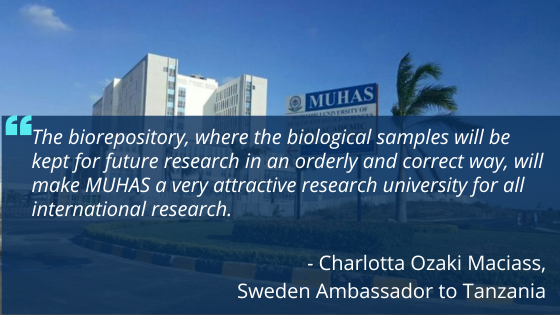 Speaking about the support, MUHAS Acting Vice-Chancellor (VC) Prof Appolinary Kamuhabwa noted that the biorepository is dedicated to supporting research work, especially at the moment where the university is attracting more clinical trials.
Click to read more.