The development of OpenSpecimen started in 2004 as "caTissue" under the caBIG program with funding from the National Cancer Center under the leadership of Dr. Mark Watson and Dr. Rakesh Nagarajan. In 2009, NCI stopped the funding of caBIG and caTissue – leaving the centers using caTissue in a bind. This started our entrepreneurial journey at Krishagni. 
As a testament to the power of "open source", we were able to continue the development of caTissue and provide commercial support to the users. In 2012, it became evident that caTissue needed a complete redesign – both user interface and technical design. This gave birth to "OpenSpecimen" – developed with the latest technologies and a highly configurable user interface.
Today, OpenSpecimen is used in 90+ clinical research centers across 20+ countries including, world leaders like Johns Hopkins, Emory University, Weill Cornell, Oxford University, Cambridge University, University of New South Wales, University of Melbourne, and so forth.
"Biospecimen without quality data is of no use"
Our primary focus is to enable researchers to collect high-quality biospecimen data. Extensive sample collection, research, and deriving meaningful data form the cornerstones of translational research. We aim to simplify this process with OpenSpecimen.
We strongly believe in open-source software. It promotes community, collaboration, and importantly, drives the cost of owning the software down for our clients. We conduct annual community meetings, free workshops, webinars, monthly community calls, and open online forums to promote interactions and collaborations between customers.
Sri founded Krishagni in 2009 to work in the clinical research informatics domain. He has 20+ years of experience in working with research centers across the globe.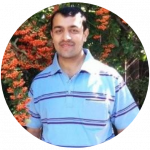 Vinayak is the technical brain behind OpenSpecimen and key in transforming OpenSpecimen into a high performance, a robust and scalable application using the latest web technologies.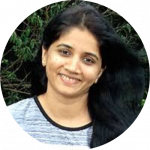 Product Manager and Trainer
Poornima has been part of OpenSpecimen since 2006 and manages client implementations. She has trained numerous centers to adopt OpenSpecimen and involved in requirements gathering, end-user support.
Adopted in 90+ Biobanks Across 20+ Countries.