Wroclaw Medical University Biobank (WMU Biobank), the first biobank from the BBMRI-ERIC network made a great effort to integrate the international standard for biobanks – ISO 20387:2018 – into their work processes. The standard implementation phase was started in 2019 and, in the next step, also led to the desire to have this performance confirmed by a peer review audit.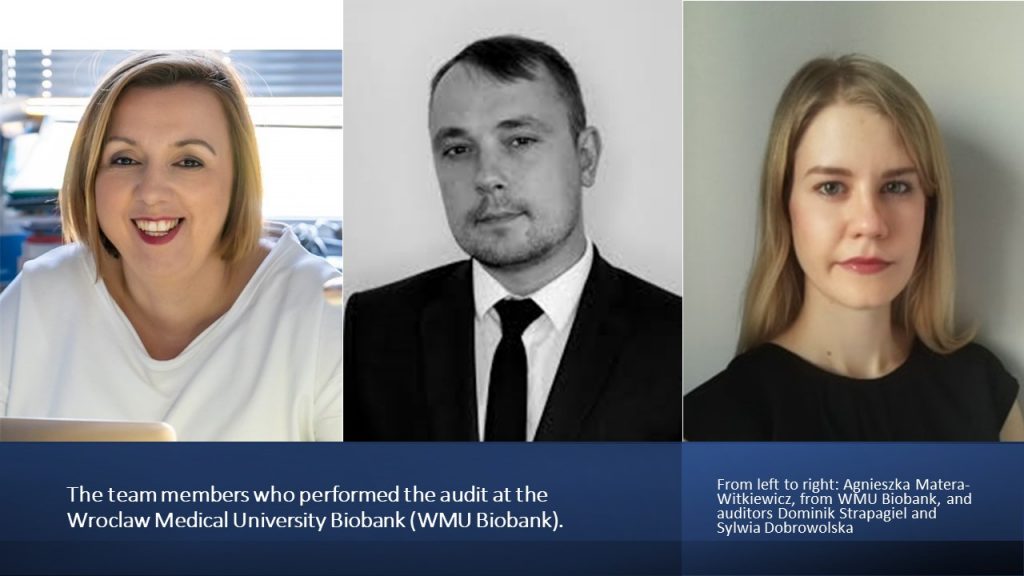 On behalf of BBMRI-ERIC, two independent certified and biobank–experienced auditors (Prof. Dominik Strapagiel and Sylwia Dobrowolska) embarked on a 2-day on-site audit on behalf of BBMRI-ERIC. By strictly adhering to COVID-19 security and hygiene measures, both auditors carried out a full review of the biobank documents and assessed their accordance with the requirements of the biobank standard. The lead auditor Prof. Strapagiel, submitted a standardized report and checklist to BBMRI-ERIC, confirming that the biobank adopted a management system based on the requirements and principles of ISO 203287:2018 and is working according to this standard. The Quality mark is now visible in the BBMRI-ERIC Directory. 
"This is really great achievement by the head of the WMU Biobank, Dr. Agnieszka Matera-Witkiewicz, and her competent team. I would not be surprised if the WMU-Biobank submit an application for accreditation by the Polish Accreditation Center (PCA) in the near future, " said BBMRI-ERIC Head of Quality Management Andrea Wutte.
Click here to read more.