The Million Veteran Program (MVP), which is run by Veterans Affairs and holds data on over 150,000 Black Americans. 
Established in 2011, the MVP has enrolled 903,000 contributors and is on track to reach its million-member goal next year.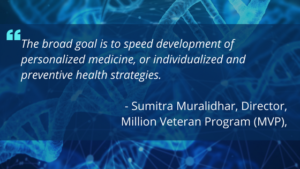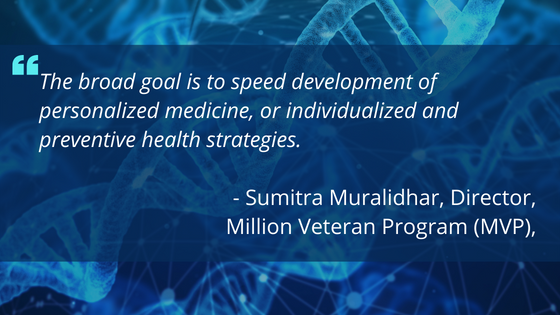 In the voluntary program, veterans contribute a blood sample for DNA, permit confidential access to their medical records, and fill out occasional surveys to gather information, including their family medical history, exposure to toxic chemicals while in the military, sleep and exercise habits, and mood.
The broad goal is to speed the development of "personalized medicine," or individualized and preventive health strategies, said Sumitra Muralidhar, the MVP's director. "I get goosebumps when I think about it," she added. "We're making a dent."
Click to read more.