Researchers have analyzed image and genomic data from the UK Biobank to find insights into rare diseases of the human eye. These include retinal dystrophies – a group of inherited disorders affecting the retina – which are also the leading cause of blindness certification in working-age adults.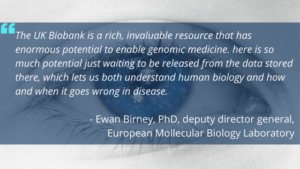 For this study,1 published in the journal PLOS Genetics, the researchers focused on photoreceptor cells (PRCs), which are light-detecting cells found in the retina. These cells can be non-invasively imaged using optical coherence tomography (OCT), a service now commonly offered in many opticians. Using OCT image data and genomic data stored in the UK Biobank, researchers were able to generate the largest genome-wide association study of PRCs.
Click here to read more.