Health Minister and Chairman of the Board of Directors of the Public Health Authority (Weqaya) Fahad Al-Jalajel inaugurated the National Biobank in Saudi Arabia.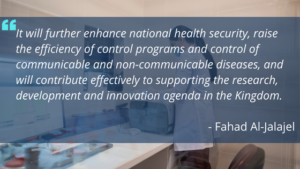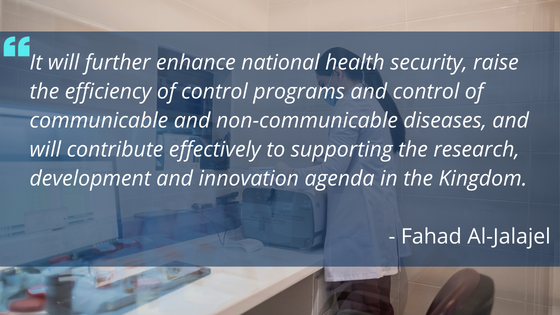 Al-Jalajel said that this project is one of the important milestones in raising the efficiency and effectiveness of the infrastructure of public health systems in the Kingdom.
The minister said it will help localization of biotechnologies, which include in its applications research related to antibiotic-resistant bacteria.
Click to read more.