Qatar Biobank, a member of Qatar Foundation (QF), has made significant progress over the past 10 years, with an increase in a number of participants and studies.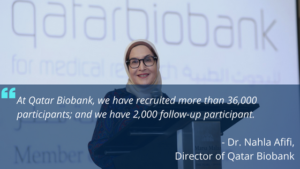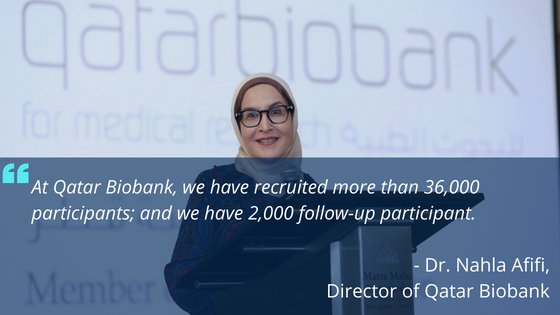 The flagship Cohort Study, a population-based long-term study, has recruited a large number of participants and introduced several other projects as Qatar Birth Cohort Study, two separate studies on the impact of COVID-19 infection and the effect of the vaccines, said Dr. Nahla Afifi,  Director of Qatar Biobank.
Qatar Biobank is making vital health research possible through its collection of biological samples and data on health and lifestyle from a large number of Qatar's population. 
Click to read more.