Qatar Biobank is conducting two separate studies on the impact of COVID-19 infection and the effect of the vaccines. Data and samples are collected from people infected with the virus and those who have taken the vaccine in Qatar and followed up their health status for a year to find the effect said an official.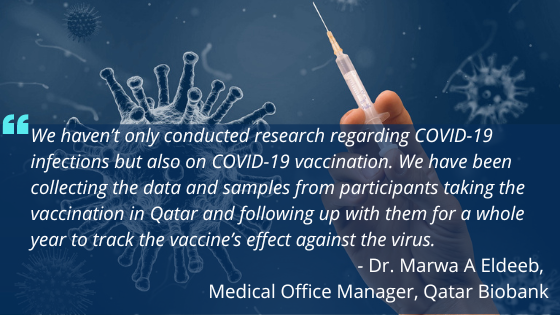 The COVID-19 Biorepository study conducts follow-ups on the 1st, 3rd, 6th, 9th, and 12th months, to track the participants' health and the effect of the virus on the body and immunity, said Dr. Marwa A Eldeeb, Medical Office Manager at Qatar Biobank.
Dr. Eldeeb said that the findings of the research projects are shared with the decision-makers in the Ministry for their consideration.
Click to read more.