There are six national centers (6NCs) for advanced and specialized medicine in Japan that conduct basic and clinical research on major diseases that substantially impact national health. Disease-specific bioresources and information collected by each NC are stored in a separate biobank.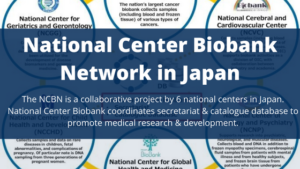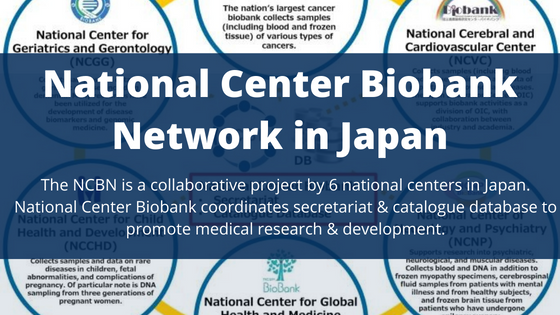 The National Center Biobank Network (NCBN) was established in 2011 and coordinates the biobanks and researchers of the 6NCs via an open-access database (Catalogue Database: http://www2.ncbiobank.org/Index_en) as an efficient means of providing registered biological resources and data for use in research communities. The NCBN resources are characterized by their high-quality and rich medical information and are available for life science research and for the development of novel testing methodologies (biomarkers), new treatments, and drugs for future health care in the scope of personalized medicine through a deeper understanding of disease pathogenesis. 
Read this paper by Nature that explains the activities of the NCBN and the characteristics of the NCBN Catalogue Database.