Researchers at the University of Maryland School of Medicine have begun collecting broad health information from 250,000 volunteers around the state in an effort to uncover better ways of treating and preventing all kinds of diseases.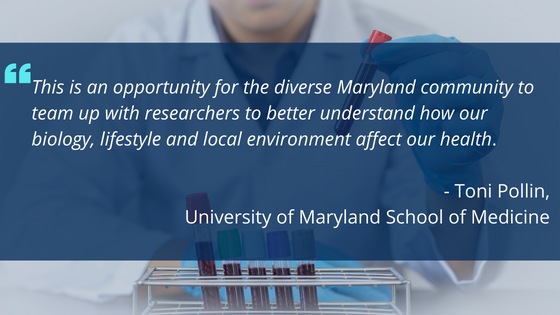 The ambitious effort would collect not only genetic information but also medical, environmental, and lifestyle data for a so-called biobank that researchers could use to spot patterns in the population and better understand what ails us.
The project is called My Healthy Maryland and is a collaboration among the school of medicine, the University of Maryland Medical Center and the 13-hospital University of Maryland Medical System.
The biobank joins other state-level banks and a national bank launched by the National Institutes of Health in 2018 called All of Us. That bank aims to enroll a million people and has signed up several hundred thousand participants.
Click to read more.