The Coral Biobank, designed by Contreras Earl Architecture for the Great Barrier Reef Legacy, has been recognized as a leader in sustainable design at the Energy Globe Awards.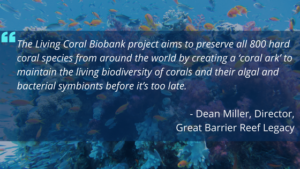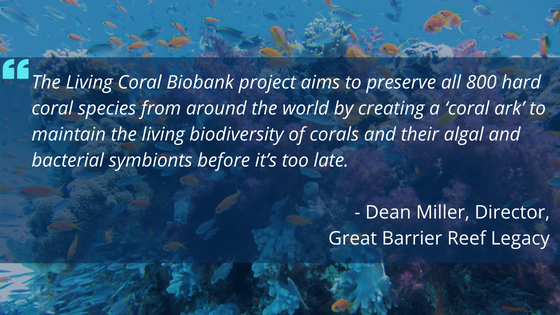 Currently, in the concept phase, the Biobank received a National Award for Sustainability at the Energy Globe Awards. The Biobank, the first of its kind in the world, will eventually preserve more than 800 species of hard corals under threat from coral bleaching caused by climate change.
Arup and Warner Sobek are listed as sustainability consultants for the project. The Biobank will incorporate the latest thinking and technology to provide an integrated working and lab environment for both its employees and the general public.
Click to read more.