German metabolomics firm Lifespin said that it has entered a collaboration agreement with Biobank Graz and the Clinical Division of Oncology of the Medical University of Graz to access clinical samples for cancer research.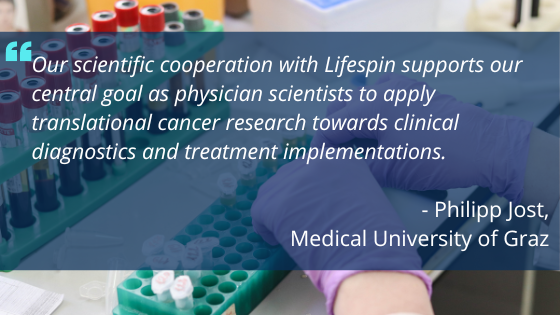 Under the agreement, Regensburg, Germany-based Lifespin will gain access to more than 25,000 longitudinal blood samples from roughly 4,800 cancer patients that it will analyze using its NMR-based metabolomics platform.
"We are excited about this very important partnership with the Medical University and with Biobank of Med Uni Graz, which we anticipate will be an aperture for further joint programs," Lifespin CEO Ali Tinazli said in a statement.
Click to read more.