As medical science advances, researchers and clinicians are finding new ways to use biologics to create products that help people live longer and healthier lives. So far, notable breakthroughs in this industry stem from quality research on human biospecimens, including blood, saliva, cerebrospinal fluid (CSF), urine, and stool.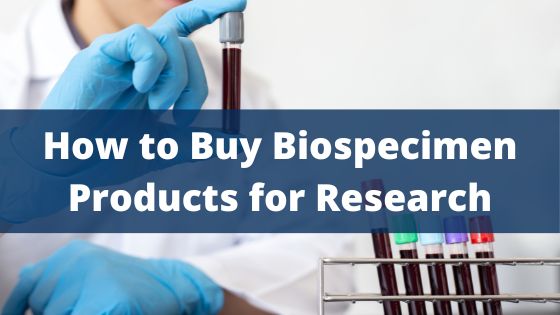 Scientists frequently use human cells in immunology studies and to understand how certain diseases develop in the body, and what causes them to progress. Through that, they can develop drugs and gene therapies, thus providing solutions for the treatment of diseases, like diabetes, Alzheimer's, and even AIDs.
To conduct proper research and develop quality immune cell products, researchers need to find immune cells that are of high quality, are available in large numbers, and are isolated from their original source. This is where the challenge lies.
Is there a way out? Are there suppliers out there who can provide researchers with quality specimens at reasonable prices? Do these suppliers deliver on time? And most importantly, do they have the required expertise to support their customers in every aspect of their research?
Read this guide to find out how to buy biospecimen products for research.