In the race to harness medical data for artificial intelligence tools and personalized health care, a new study shows how easily unintentional design bias can affect those efforts. It also points to specific ways to increase the chances that traditionally underrepresented patients in research can be included in the massive banks of genetic samples and data from digital medical records that underlie these efforts.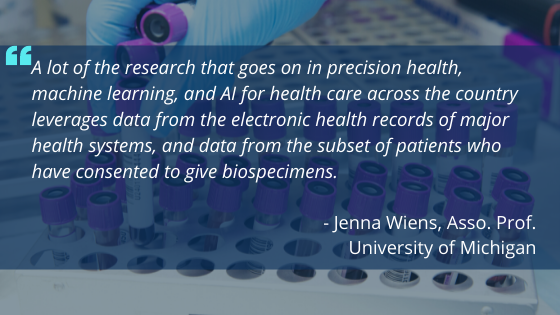 Not only could that be important to the accuracy of the tools based on those data, but it would also make it more likely that they'd benefit diverse patient communities.
Read this article on the study from a team at the University of Michigan and Michigan State University that studied U-M's efforts to build a large bank of data and samples for researchers to use. The findings have already led to improvements in how Precision Health at U-M recruits participants and the racial and ethnic categories that patients can self-select to be added to their records.