Cleveland Clinic and Brooks Automation have opened a biorepository that will increase the storage capacity for biologic samples at Cleveland Clinic while enhancing researchers' study of human tissue samples to more rapidly translate laboratory discoveries into new treatments for patients.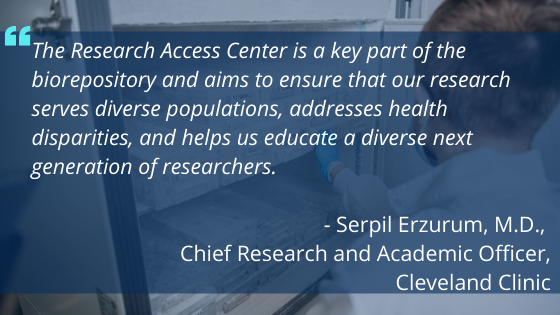 Located on Cedar Avenue in Cleveland's Fairfax neighborhood, the Cleveland Clinic BioRepository is the first building to open in the recently announced Cleveland Innovation District, a public-private partnership aimed at transforming Northeast Ohio into an economic engine for biomedicine.
Click here to read more.