Australian National University researchers have established Canberra's first Brain Cancer Biobank with their ACT Health Research Innovation Fund grant. Canberra Brain Cancer Collaborative, headed by Professor Leonie Quinn and her team, created the biobank using the $300,000 grant awarded in the 2022 Research Innovation Fund round.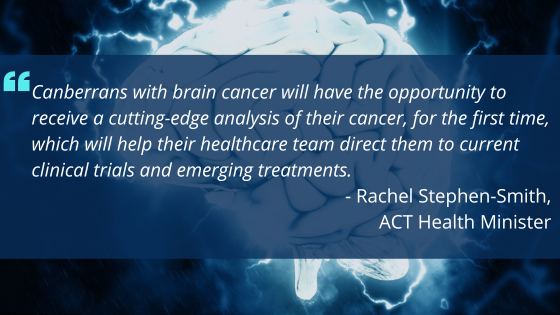 The biobank stores brain cancer biospecimens and genomic data from patients treated at Canberra Hospital. It contributes to Brain Cancer Biobanking Australia, a virtual biobank hub that allows researchers around the country to access brain cancer tissue, samples, and data.
The information gathered by the biobank enables researchers at ANU's John Curtin School of Medical Research to create 3D bio-printed 'mini brains', allowing them to analyse how tumours grow and respond to treatment, and to trial new therapeutic drugs tailored to each patient.
Click to read more.