The National Irish COVID-19 Biobank (NICB) is an essential new component of Ireland's response to COVID-19, in which the Health Research Board (HRB) has been playing a vital role since the onset of the pandemic in 2020.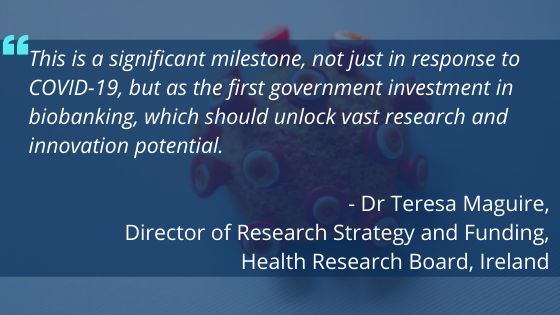 Supported by the HRB at the request of the Department of Health, the NICB will ensure that COVID-19 samples and associated clinical data are collected in a coordinated and harmonized manner and that researchers can access this material using a mechanism that complies with safety, quality, and other international best practices and standards. This will allow more opportunity for research and innovation to increase our understanding of COVID-19, inform new treatment and management strategies, improve health outcomes, and better prepare us for future emergencies.
Click here to read more.