A major step toward transforming the understanding of cardiovascular and kidney disease in the millions of Americans with diabetes occurred when the National Institutes of Health designated the University of Florida Diabetes Institute as the home for a new biobank of the human heart and kidney tissue.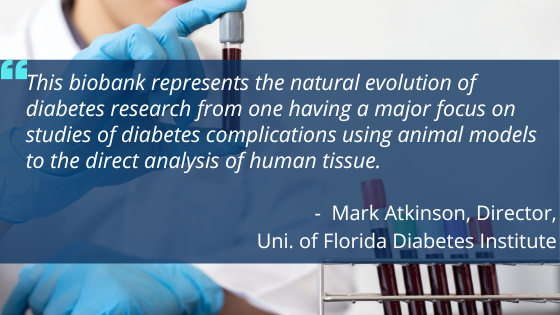 A four-year, $10 million NIH grant will allow the institute to establish a first-of-its-kind repository of tissue from human donors that can be used by researchers worldwide to study Type 1 and Type 2 diabetes.
Scientists hope these efforts, which will include harnessing the power of artificial intelligence, will eventually lead to new treatments that better manage or even prevent diabetes and its complications.
Joining UF in this effort will be investigators at the University of Alabama at Birmingham and Vanderbilt University, who will process heart and kidney tissue, respectively, and the University of Pennsylvania, which will assist in data analysis.
Click to read more.