Scientists at Simon Fraser University are racing against the clock to save British Columbia's disappearing kelp forests for future generations.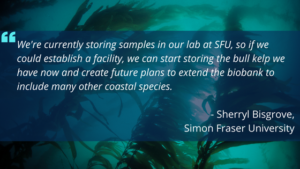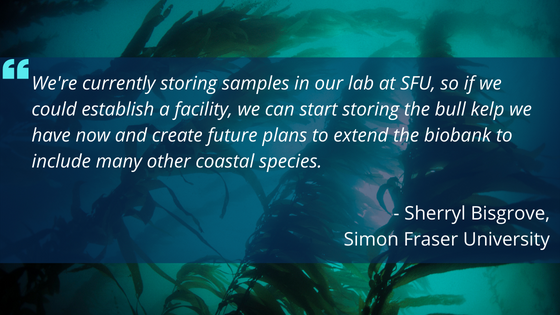 Led by biologist Sherryl Bisgrove and supported by the Pacific Salmon Foundation, the team has developed a cryogenic freezing technique to store germplasm, or "seed", of at-risk bull kelp in a biobank.
This allows the team, including postdoctoral fellow Liam Coleman and lab manager Silven Read, to preserve the local biodiversity of the species in case some populations become extinct off coastal waters. The collection of "seed" could be used to aid restoration efforts and advance research projects such as identifying kelp populations that may be better suited to survive in the warmer waters expected with climate change.
Click to read more.